Challenge The Unique Wilderness of Labrador West Ski Menihek Nordic!

Labrador West has earned a reputation as one of the finest areas for winter sports within the province of Newfoundland & Labrador and indeed in all of Atlantic Canada. Our ski season extends from late October until the end of April; with cold, dry snow conditions prevailing.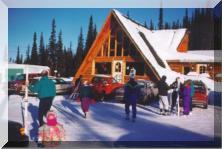 The Menihek Nordic Ski Club was founded in 1975 and has grown into an accomplished cross country ski facility boasting a spacious modern base lodge complete with canteen, full time staff, meeting rooms, waxing facilities, showers, indoor barbecue pit, licensed bar, ski lockers and a complement of rental skis.


The Trails

Nestled in the Virgin Birch and Spruce Forest of the scenic Wapusakatto Mountains in Western Labrador, the Menihek Nordic Ski Club is located only 3 km from Labrador City.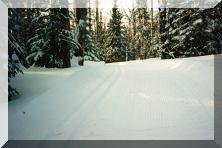 There are 16 km of recreational trails for classic and skating technique, including a 6 km lighted trail, but the true gem of our trails is the 15 km Koch Trail System designed by 1982 World Cup Champion Bill Koch. These competition trails consist of 15 km, 10 km, 7.5 km, 5 km, and 2.9 km loops offering challenging up hills and swooping down hills including the infamous "Koch's Delight" and "The Hole".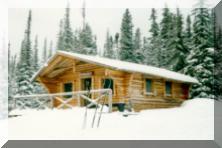 We have two heated rest cabins on our 15 km "Koch Trail System". Our modern trail grooming equipment includes the Piston Bully 100 Groomer, Jaca Track Setter and Alpine II Ski-Doos with available backup of PB-270 Piston Bully Groomers.